DCIM software is a new class of software that gives data centre operators the ability to run efficient data centre operations and improve data centre infrastructure planning and design. It typically replaces Excel, Visio, and home grown databases. DCIM software can bridge information across organizational domains – Data Centre Ops, Facilities, and IT to maximize utilization of the data center.
DCIM (Data Center Infrastructure Management) software gives data centres the ability to monitor power and environmental conditions at the rack, row, and facility level. It helps data centres to mitigate the risk of downtime by offering real-time alerts and to conserve energy by allowing data centres to charge back for true energy costs and pursue energy efficiency initiatives.
What does DCIM give you in a snapshot.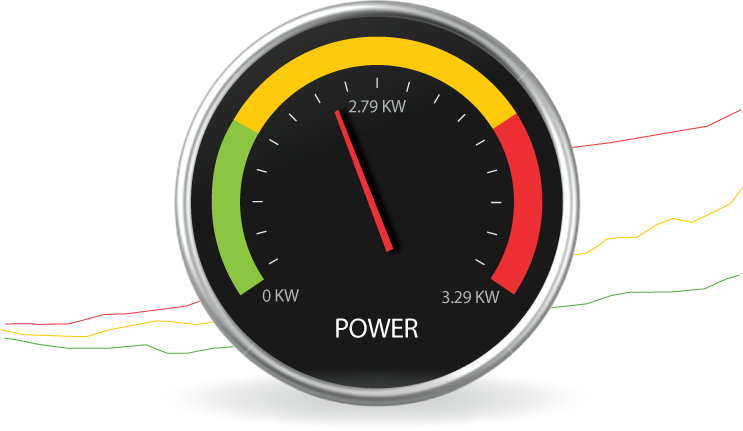 Asset management =Accurate real-time views of your entire data centre including servers, storage, networking equipment, rack PDUs, patch panels and applications.
Capacity management =With a centralized database that includes all connection and capacity information, you no longer need to run back and forth to the data centre.
Change management=Maintain best practices, improve operational efficiency, and people productivity.
Energy management=Understand what is drawing energy in your facility and find ways to save – while maintaining a safe environment for your IT equipment.
Environment Management = offers a complete environment management solution that not only helps you identify potential trouble areas like hot spots and overcooling. But also helps you save energy while maintaining an optimal data centre environment.
Power Management =See how much power you're using at a moment's notice, down to individual servers, when coupled with intelligent rack PDUs with individual outlet metering.
Visualization =Save time and boost productivity with 3D that lets you see everything from a bird's-eye view of the data centre floor to the devices in a specific cabinet.
Security=Manage access to different areas of your data centre and keep information in the right hands with real-time reporting, surveillance feeds, and granular role-based permissions to support tenant models.
BI & Analytics=Engage with your data through interactive dashboards and reports to uncover insights and make better data centre management decisions.
Connectivity=Whether you're interested in full circuits complete with patch cords or just the structured and power distribution cabling between end points, see exactly how items are connected on your data center floor with 3D visualization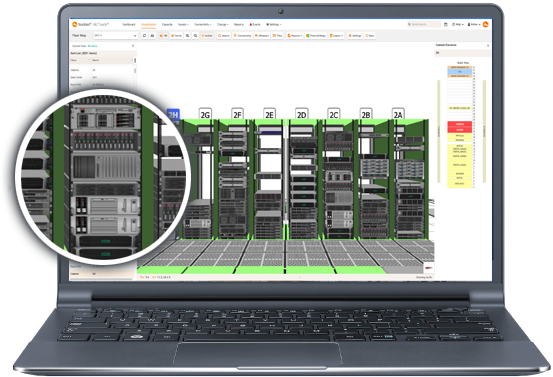 Please call the sales team on 01 4264000 or book a consultation with us.